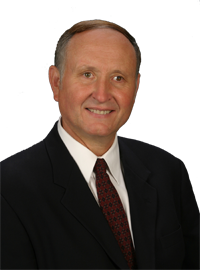 Stephen Bohr
He was born in Wisconsin but grew up in Venezuela and Colombia where his parents served as missionaries for over thirty years. His heavy speaking schedule has taken him from Argentina to Alaska and Hawaii to New York. He has also presented seminars in the Caribbean, Australia, Europe and Asia. In thirty three years of denominational work Pastor Bohr has served as a local church pastor, university theology teacher, conference youth/Pathfinder director and ministerial secretary and evangelist. Twice a year he teaches the class "Foundations of Seventh-day Adventist Theology" at the Amazing Facts College of Evangelism. He is also fluent in Spanish, and has a variety of topics available in both languages. Cracking the Genesis Code is the result of over 14 years of in-depth studies. Pastor Bohr's wife, Aurora, is from Colombia. They have a son, Stephen and a daughter, Jennifer.
Steve Wohlberg
White Horse Media is directed by television producer, radio host, and international seminar speaker Steve Wohlberg. Steve Wohlberg is the author of 19 books and has been a guest on over 500 radio and television shows, including CNN Radio, Cable Radio Network, USA Radio, 3ABN Today, Focus 4, and The Harvest Show. He also writes a monthly column for Wisconsin Christian News. Mr. Wohlberg currently lives in Newport, Washington, with his wife Kristin, their son Seth Michael, and their daughter Abigail Rose.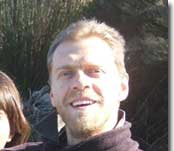 Mark Woodman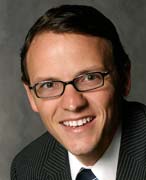 David Asscherick
David Asscherick is an ordained pastor and international evangelist who travels all over the world preaching the good news of Jesus Christ. He appears regularly on 3ABN and Hope TV which are satellite networks that spread the three angel's message of repentance and salvation around the world 24 hours a day - 7 days a week. Pastor Asscherick is known for his unique manner of presenting and supporting his belief in God from an aspect of reason and logic using the Bible. He has been the speaker for the Discover Prophecy Seminar and the Hope for the Homeland series. He has a unique, well known speaking style that many people find rather engaging (if not overly fast) and travels the world preaching evangelistic series', youth conferences, and Christian apologetic seminars. David is a former extreme sports enthusiast, skateboarder and punk rocker. Asscherick became a Christian at the age of 23 after reading The Great Controversy by Ellen White, which turned his attention to the Bible and religion in general. Shortly afterward, he gave up his study for what would have been a promising medical career in order to become a Pastor and preach Jesus to a lost and dying world. He received his tutelage under Louis Torres at the Mission College of Evangelism located then in Black Hills, South Dakota. Asscherick is currently the Director of the ARISE Institute (A Resource Institute for Soul winning and Evangelism.), an evangelist training center located now located in Sonora, CA. He is married to Violetta and is the father of two boys, Landon and Jabel. While Asscherick's career involves traveling, teaching, and preaching responsibilities, he is also an avid, rock climber, surfer, bird watcher, nature photographer, and reader. In his "spare" time, he is into writing and photographing for a series of full-formatted photographic books highlighting the beauty of nature.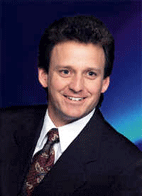 Leo Schreven
Leo Schreven has spent the last 26 years conducting hundreds of seminars. His travels have taken him to every state and province in North America, as well as traveling abroad to Eastern and Western Europe, Africa, the Middle East, and India. His speaking schedule keeps him traveling an average of 320 days a year, and his seminars are so popular they are booked 3 years in advance! With much humor and laughter Leo will start your incredible journey of living a life of personal power. For years Leo has entertained audiences around the world as one of the most exciting teachers of life mastery. His teachings in the All Power Seminar are based on solid Biblical wisdom and principles. His incredible speed and dynamic presentations will take you through the positive pleasure of improving your life in every area. Fasten your seatbelt because Leo is known as the "machine gun speaker." He has a unique ability to cover in ½ hour what most speakers do in 2 hours. His insights from years of experience and teaching hundreds of seminars will keep you on the edge of your seat. Most of all, his love for his audience and practical insights will make you feel right at home. Leo doesn't just teach this, he lives it!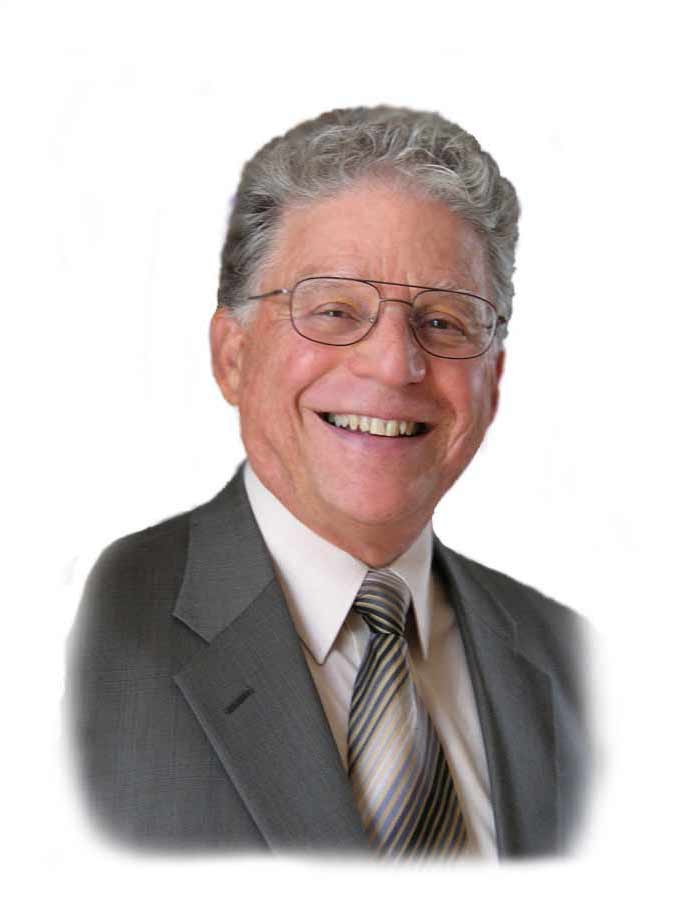 Jac Colon
A Former Businessman, a Stock broker for Paine Webber Jackson and Curtis, Air force Officer, a Captain with 105 combat missions in Vietnam. Now a world travelled Bible Lecturer who has coupled his past experiences with his intense study of the Book of Revelation to present a series of Messages you will not soon forget. Jac has served as a pastor, administrator and evangelist. Jac Colon has served as Pastor, Evangelist, and Church Administrator in Oklahoma, Kentucky, Tennessee, Virginia, Washington DC, Texas and Washington State. Jac has also served as professor of Evangelism for Andrews University Theological Seminary. He has conducted evangelistic meetings in over 100 cities across the United States, and in Africa, Jordan, the former Soviet Union, the Philippines, South America, Fiji and in 1998 was among the first evangelistic teams to hold meetings in Cuba since the Castro Revolution. He has authored several books, including Standing in the Shaking, Persuasive Influence Without Undue Pressure, Assurance in Witnessing and Motivating the Church to Witness He is married to Dena, daughter of internationally known evangelist, Elden Walter, who is also an accomplished musician and has recorded an album in Nashville, TN. Dena has her BA Degree in Theology from Andrews University. The Colon's now reside in Washington State. They have two sons, Paul and Jason. Paul lives in Beaverton OR and is currently working for Oxygen Church Media as a graphic design artist. He creates graphics for many of the Net Satellite programs. Jason graduated from Newbolt College near London, England and has completed his Masters Degree in Literature at Sussex University in England. He is working in the accounting department for a large Pet Supply firm and lives just outside of London.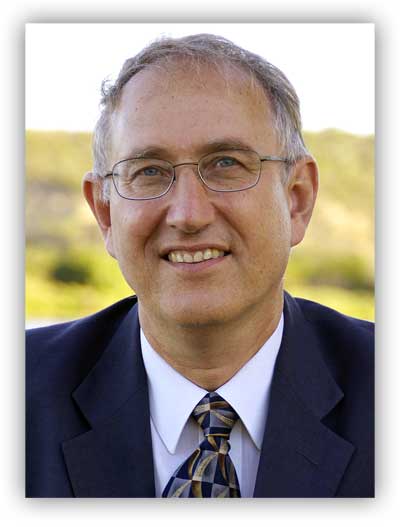 Prof Walter J Veith
Professor Walter Veith obtained his doctorate in zoology from the University of Cape Town in 1979. He believes that the theory of evolution does not provide a plausible explanation of our origins, and that the geological and paleontological data do not support evolution over long periods of time, but rather imply catastrophism, which is consistent with the Genesis account. He lectures internationally on this topic and has undertaken extensive tours to Europe, Africa, and North America. Professor Veith's research field is nutritional physiology, concentrating on the effect of modern animal husbandry on the incidence of disease transferal to humans. This highly controversial topic is of vital significance in view of the increase in epidemics such as mad cow disease. His research concentrates on degenerative diseases caused by incorrect nutrition and particularly diseases such as osteoporosis, arthritis, and cancer. Dr. Veith is also concerned about the impact of antibiotic use in producing a new breed of antibiotic-resistant bacteria, which are causing food poisoning epidemics around the world. Professor Veith and his team have presented numerous lectures on the topic. Their research has been presented at international conferences on nutrition and disease, and their findings have proved that diet has a direct impact on numerous degenerative diseases. Professor Veith is one of only five scientists in South Africa honored with the Royal Society London Grant for the Reconstruction and Development Program to establish a research climate in post-apartheid South Africa. Professor Veith has written a number of books on the above topics: Diet and Health presents the latest insights on health, including Dr. Veith's research. Diet and Health is published by the prestigious scientific publisher Stuttgart Scientific Publishers (Stuttgart Wissenschaftlicher Verlag), which publishes books for the medical profession and the pharmaceutical industry. The Genesis Conflict is an eye-opening study of the evolutionary theory and the evidences of Creation found in the natural world and genetics. The Genesis Conflict is an excellent companion to Dr. Veith's evolution DVDs. Truth Matters - Escaping the Labyrinth of Error is a detailed study presenting Biblical answers to doctrinal questions such as the following: Was Jesus the Messiah? Where do the dead go when they die? How will this world end? The book also includes a discussion of the prophecies of the Bible and their interpretation. Truth Matters provides an authoritative study on the subjects presented by Professor Veith during his Bible seminars. Professor Veith is also deeply interested in the ecological deterioration of our planet and is convinced that this state of affairs has been predicted in Biblical prophecy. He is an ardent student of Biblical prophecy and trusts the veracity of the Bible, which he believes is proved by the science of archaeology as well as the fulfillment of numerous prophecies found in the Bible. He believes that the Bible has a message for modern humanity. Professor Veith's many lectures on all of his topics are available on video, and viewers find them unique, eye-opening, and controversial.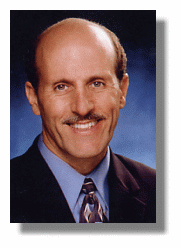 Doug Batchlor
Christian author and speaker Doug Batchelor has experienced great extremes. His journey from anti-social, drug-using hermit to soul-winning evangelist has helped shape him into an engaging, popular speaker whom audiences all over the world can identify with and understand clearly even on the most complex Bible topics. Today he is the senior pastor of the Sacramento Central Church in Sacramento, California and the president of the international media ministry Amazing Facts. He also hosts the weekly television program Central Study Hour and the Bible Answers Live radio program, which broadcasts live every Sunday at 7:00 pm Eastern. He can also be seen weekly on Amazing Facts Presents and heard Monday through Friday on the Wonders in the Word radio program. But as the teenage son of aviation tycoon and philanthropist George Batchelor and show business mother Ruth Batchelor, even though young Doug Batchelor had everything money could buy - he couldn't find true peace and happiness. A troubled youth, he fought at school, entertained suicidal fantasies, and eventually ran away from home by the time he was just 15 years old. Disgusted with his life and convinced it had no real meaning, Doug was determined to experience the humanistic lifestyle with reckless abandon. He turned to drugs, committed crimes, and spent time in jail, while also living on high adventure from stormy seas to blistering deserts. But years later, a remote cave high in the mountains above Palm Springs became his home. And even though his father owned a yacht, a jet, and a Rolls-Royce, Doug found himself scavenging for food in garbage bins. The happiness Doug searched for continued to elude him for years - until the day he found a dust-covered Bible someone left in his cave. What happened next can only be described as a miracle! As he read, he believed in accepted Christ as his Savior! You can read about his remarkable conversion story in the best-selling book The Richest Caveman. Today, Pastor Doug Batchelor is an energetic speaker of vision and deep spirituality, with an unusual ability to communicate not only to church-oriented people, but also the secular-minded. His spontaneous, lively humor and down-to-earth approach to living the Christian life engages and reaches hearts in a way that few others are able. As president of Amazing Facts, he can be seen on national cable networks and heard on more than 125 radio stations across the United States. He is also becoming increasingly popular around the world by those who see him on international satellite and cable stations. Doug and his wife Karen have five children. Currently living in Sacramento, his hobbies include guitar, scuba diving, and racquetball. Like his father, he is also an aviation enthusiast and pilot. His other books include To See the King, How to Survive and Thrive in Church, and The Truth About Mary Magdalene, The Woman at Jesus' Feet.

Alden Ho
A plane ride gone awry evokes images of horror and fear. How many people survive such a catastrophe and live to tell about it? This is a riveting story you won't forget. Alden Ho does not consider himself lucky, bur rather a life has been spared by divine intervention. He is a passionate youth speaker who loves to share his love for Jesus and to encourage others in their spiritual journey. He is an ordained minister, energetic speaker, musician, photographer and cyclist, who utilize these God-given talents to point young people towards the heavenly kingdom. With a Master's degree in Youth Ministry, he has served as a youth and also a senior pastor. Alden's spirit-grown Wheel Salt Ministry, is based in Berrien Springs, Michigan. He devotes his time serving and reaching out to youth and young adults, in the US, Canada and around the world. He and his wife Lyne have three children, Austin and the twins Lauren and Madison.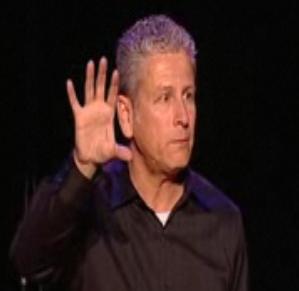 Louie Giglio