21 Augustus 2010
Spreker vir vandag
Lr Ernie Rex
Hartlike welkom aan elkeen wat vanoggend hier teenwoordig is. Mag julle 'n geseënde Sabbat ervaar. 'n Spesiale verwelkoming aan al ons besoekers. Geniet die dag saam met ons en kom kuier asseblief gou weer!
---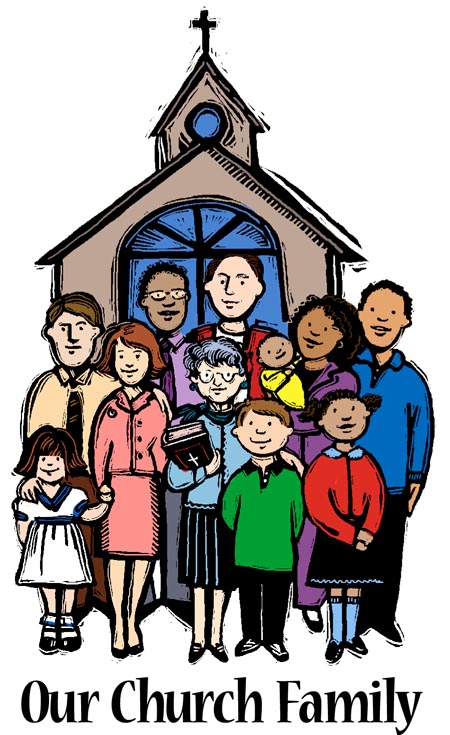 Sabbatskool Program:
Vandag:

Volgende week:

Voorprogram:

Volwasse les:

Jeug Les:

Getuienis Diens

Tanya en Nadia

Verna Koorsen

Daneo Koorsen
---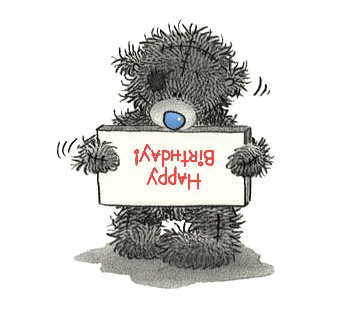 Verjaarsdae:
Veels Geluk aan almal wat die afgelope week verjaar het. Mag julle nog vele gelukkige lewensjare ervaar!
15 Aug - Raymond Tannous
15 Aug - Donovan Duffy
17 Aug - Japie Leeuwner
17 Aug - Alexandra de Haas
19 Aug - Christa Ceronio
22 Aug - Cheverne Hitge
24 Aug - Lena Steenberg
27 Aug - Charl de la Harpe
---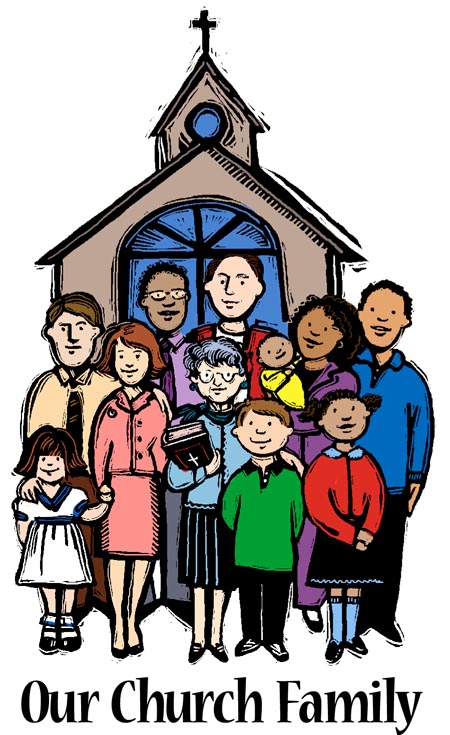 Persone wat u tot hulp kan wees:
Vandag:

Volgende week:

Ouderling:

Diaken:

André Koorsen

Mariaan & Raymond

Andries Matthysen

Hettie & Collette
---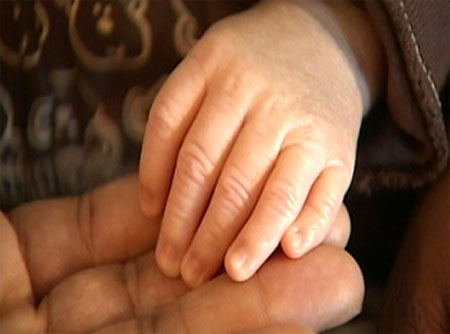 Praying For People
A hospital chaplain visited a delightful old lady in the hospital. As he approached her bed he noticed that with the index finger of one hand she was touching, one by one, the fingers of the other, with her eyes closed. When the chaplain spoke to her she opened her eyes and said, "Ah, minister, I was just saying my prayers--- the prayers my grandmother taught me many years ago."
The chaplain looked puzzled, so she went on to explain, "I hold my hand like this, my thumb towards me. That reminds me to pray for those nearest to me. Then, there is my pointing finger, so I pray for those who point the way to others---teacher, leaders, and parents. The next finger is the biggest so I pray for those in high places. After that comes the weakest finger---look it won't stand up by itself, so I pray for the sick and the lonely and the afraid. And this little one---well, last of all I pray for myself."
---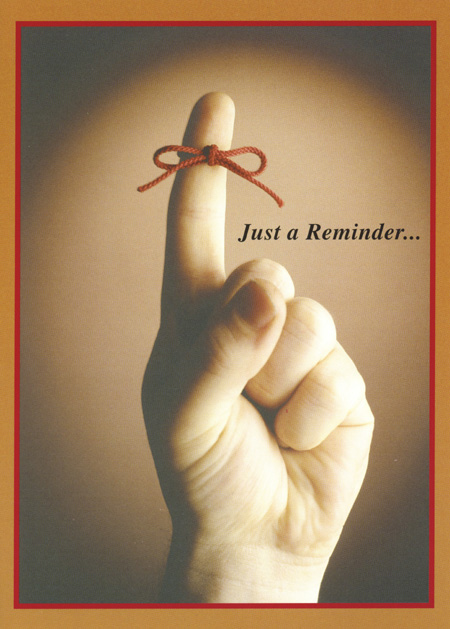 Gemeente dagboek:
1. Die Biduur in Stilfontein gaan voortaan op Sabbat –middae om 5 uur wees by Johannes & Lena Steenberg se huis. (Keurboomlaan 68)
2. Vandag is dit 'n baie spesiale dag. Gedurende ere-diens gaan daar 'n Doop diens wees, en na kerk is daar 'n gemeente-ete. Vanmiddag gaan ons DVD's uitgee in Vierfontein, so almal kan om 4 uur by Ruskinlaan 9, Orkney bymekaarkom.
3. 5 September is daar 'n Lente-loop by plaas van Harry en Susan Badenhorst. Almal moet om 8 uur by die plaas wees, en bring ook 'n ontbyt-mandjie saam.
4. Die naweek van10 tot 12 September is daar 'n kamp by Everest Detox Centre. Die tema van die naweek is Hoe om stres te hanteer. Vir meer kontak Daleen de Beer by 082 464 1829
5. Streekskamp 8 – 10 Oktober by Leeuwpoort. Die gassprekers is Lr. Eben de Jager en Dr Johan en Lenie Joubert. Almal is baie welkom! Besprekings vir die naweek kan gedoen word by Piet van Wyk, 018 297 7663 of 083 288 4457.
---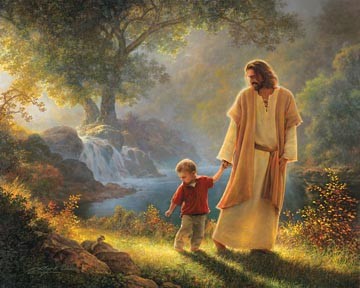 Baptism
Come and walk with Me awhile,
I heard the Savoir say;
I'll lead you out of darkness
And into a glorious day.
Come and share My happiness,
Put aside your doubt;
I'll show you wonders never seen,
What life is all about.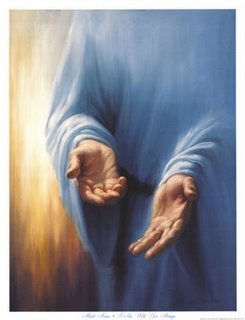 Come and take My hand awhile,
And never be afraid;
To come and walk back home with Me,
Is the reason you were made.
Come and wash away your fears,
And place your faith in Me;
As cleansing waters flow around
You'll find eternity.
---
ROMANS 6:23
Staring out of the cold bars, I yearned with the entirety of my very being that the sun would never rise. The sunrise, bringing forth the birth of a new day, would bear my execution. Every passing second was a precious grain of sand slipping out of my fingertips beyond my control. In the stale prison cell, the air was sweet and precious. I didn't want to die, though surely I deserved to. What crime, what sin, and what terrible atrocity hadn't I committed? And now was the hour of atonement.
Keys jangled sharply from outside the cell door. It couldn't be. Not yet. The faintest ray of sunlight was glimmering, but nothing more. Were they to carry out the sentence early? Was I living my very last minutes? I had tried so hard to prepare myself for this moment, but somehow I just wasn't ready to die. The familiar, austere guard opened the door. An image of a broken body with a head severed filled my frantic mind. Terror seized my rapidly beating heart. Wobbling incessantly, my unstable legs were powerless to support my feeble frame.
But who was the tranquil man who stood behind the guard clad in a tunic, wearing a steady smile on His face? Steadying my trembling flesh with His gentle hands, He told me that He would take my place. Take my place?! I had never laid eyes upon the man before this day. Yet He would take my place and my execution??
When I saw that the man was serious, I wept uncontrollably and was led out of the room of confinement. As I was engulfed by the clear blue sky I thought I would never see again, the realization came that I would live. I glanced back at the bars that had sealed my window from freedom and witnessed a loving glance from the Saviour before He was led away to serve my sentence.
He had willingly sacrificed Himself, though He had done nothing wrong and I was the criminal. Who was this man that would lay down His life so that I might live?
"For the wages of sin is death, but this gift of God is eternal life in Christ Jesus our Lord."
Amazing grace how can it be, that You my King, You died for me?
---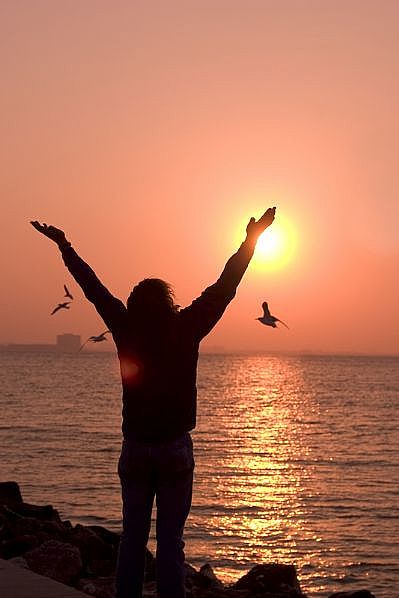 If you fill your heart with regrets of yesterday, And the worries of tomorrow, You have no today to be thankful for.
---
Mag God se genade en liefde ons nuwe Dopelinge omvou en versterk in hul belangrike besluit:
Bernard en Sandra Steyn, Lindy Botha, Apie en Christa Ceronio, Koos en Hetta Ellis, Riaan en Pepé Engelbrecht, Hans en Lucille vd Vyfer, Peet vd Merwe, Dieter en Marry-Ann van Vreden en Fanie Lingenfelder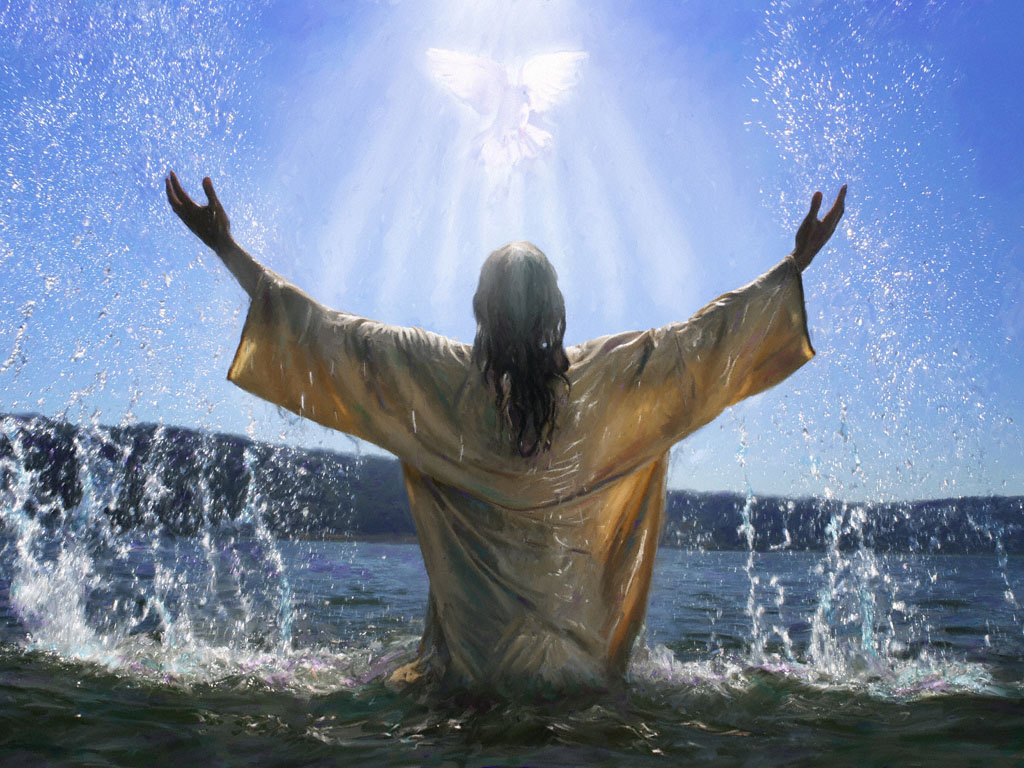 For Your Babtism
You're taking this step of faith
In obedience to the Lord
To be baptized in His precious name
And heed the Master's call

To rise up with faith in God
And go where He may lead
To share God's love to everyone
And touch them in their need

May God pour out His blessings
Upon your life today
So you may walk in His abundance
As you commit to Him your way

Keep on trusting in the Lord
No matter what you face
And keep your eyes on Jesus Christ
And live in His sweet grace.
---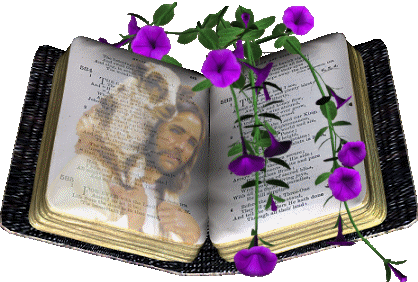 Geheueteks
1 Joh. 3:1
Kyk wat 'n groot liefde die Vader aan ons bewys het, dat ons kinders van God genoem kan word! Om hierdie rede ken die wêreld ons nie, omdat dit Hom nie geken het nie.
---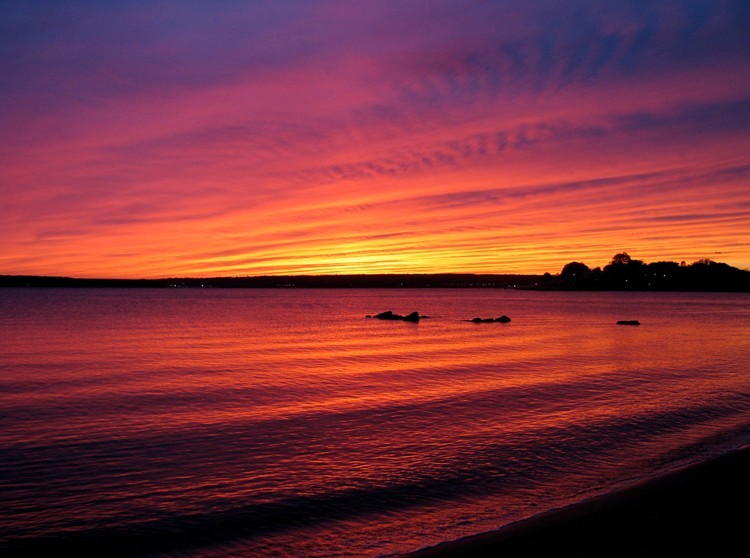 Klerksdorp Sonondergang
21 Aug - 17h51
28 Aug - 17h54
4 Sept - 17h58
---
---
---