11 Desember 2010
Spreker vir vandag:
Johnny Muller
Hartlike welkom aan elkeen wat vanoggend hier teenwoordig is. Mag julle 'n geseënde Sabbat ervaar. 'n Spesiale verwelkoming aan al ons besoekers. Geniet die dag saam met ons en kom kuier asseblief gou weer!
---

Sabbatskool program:
Vandag:

Volgende week:

Voorprogram:

Volwasse les:

Jeug Les:

Hannie Hiten

Gerhard Benade

Raymond Tannous

Raymond & Collette

Lottie Beukes

Gerhard Benade
---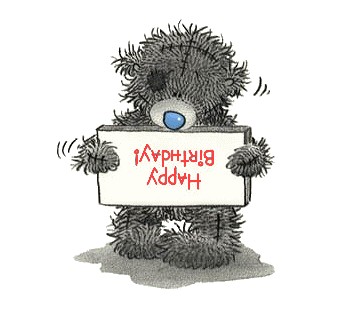 Verjaarsdae:
Veels Geluk aan almal wat die afgelope week verjaar het. Mag julle nog vele gelukkige lewensjare ervaar!
5 Des - Mary-Anne Thorpe
6 Des - Mariaan Alberts
9 Des - Celest Duffy
11 Des - Cheryl August
15 Des - Marie Mollentze
16 Des - Janet van Wyk
18 Des - Anne Lingerfelder
---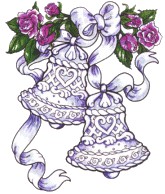 Huweliksherdenkings:
Baie geluk, mag jul nog vele gelukkige jare saam ervaar!
9 Des - Raymond & Collette Tannous
12 Des - Henry & Elsie Bredenkamp
16 Des - Jerry & Elmi Hatting
---

Persone wat u tot hulp kan wees:
Vandag:

Volgende week:

Ouderling

Diaken 1

Diaken 2

Verna Koorsen

Martin Annandale

Carel Kruger

Raymond Tannous

Hettie Jordaan

Thea Steyn
---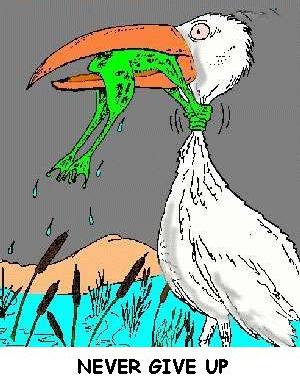 Being defeated is often a temporary condition. Giving up is what makes it permanent
---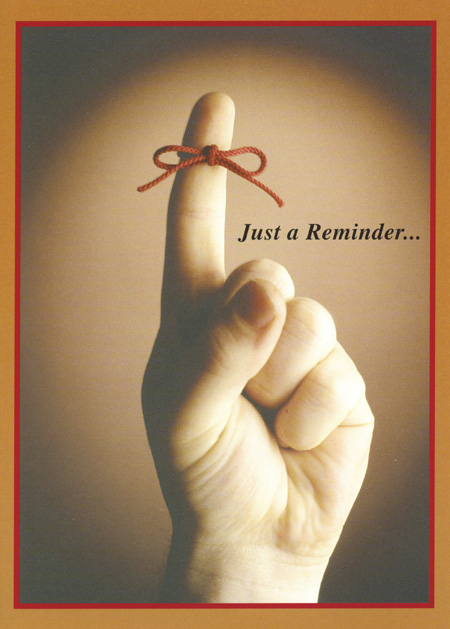 Gemeente Dagboek:
1. Biduur in Stilfontein is Woensdae om 18h00 by, Johannes en Lena se huis, Keurboomlaan 68, Stilfontein
2. Sabbat 18 Desember word almal uitgenooi om piekniek mandjies met hamburgers te bring, sodat ons na kerk lekker saam kuier.
3. Sondag 16 Januarie is daar Koek en Tee, asook Gaskunstenaars by die kerk. Hou die datum nou reeds oop. Meer besonderhede sal later volg
4. 22 Januarie is daar 'n oorslaap by oom Carel Kruger se plaas. Dit beloof om hope pret te wees tussen die koppies. Almal is baie welkom
5. 19 Februarie sal daar 'Mielie braai' wees by Harry Badenhorst se plaas. Dit beloof om hope prêt te wees vir die hele gemeente.
6. 5 Maart gaan daar 'n 30 Seconds Speletjies-aand by die kerk wees
7. Die naweek van 18 – 20 Maart is dit die NW Jeugkamp te Vryburg. Die gasspreker vir die naweek is Lr Eben de Jager. Almal, oud en jonk, is baie welkom. Meer besonderhede sal later volg.
8. Kampvergadering te Sedaven is 21 April 2011 – 25 April 2011. Besprekings kan gedoen word vanaf 15 Okt 2010. Vir bespreking, kontak Verna vir vorms, of e-mail direk vir Anita by tc.treasurer.sec@sdachurch.co.za
---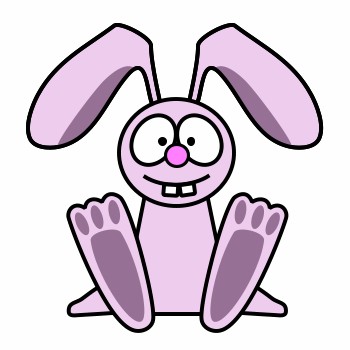 Lief & Leed:
1. Baie dankie vir elke persoon wat 'n bydrae gemaak het vir verlede naweek se jaareinde funksie by die dam. Dankie ook aan elke persoon wat teenwoordig was. Dit was baie lekker, en ons hoop om in die toekoms weer so lekker saam te kuier.
2. Baie dankie vir elke bydrae vir gisteraand se Bybel-ete. Elkeen se moeite word opreg waardeer.
3. Indien daar enige persoon is wat graag wil help met die voorsang, of weet van iemand wat wil help, dan moet hulle net vir Hendrik kontak by 082 373 8435.
4. Alle persone wat 'n Powerpoint of Slideshow wil gebruik gedurende die Voorprogram of Erediens, moet dit asseblief reeds Vrydag vir Verna gee. Indien musiek gebruik wil word, moet dit by Hendrik uitgeklaar word. Hierdie reëling is nodig dat ons programme meer ordelik verloop.
---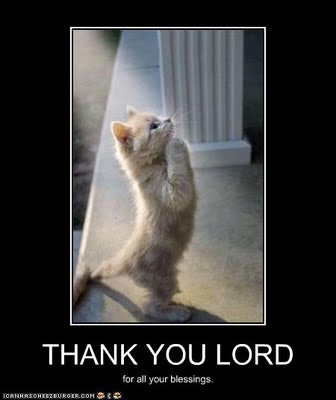 THE LORD'S TEST
I woke up this morning and knew that today,
The sun would not be shining and the clouds would be gray.
As I stepped outside, rain fell upon my head.
My car wouldn't start so I walked to school instead.
I forgot all of my assignments; I failed all of my tests.
I dropped my head in disgust
and asked the Lord for one request.
'Lord, why is it that things won't go my way?'
He gently replied,
'Dear child it is because you didn't thank Me yesterday.
I woke you up and enabled you to see the sun again.
I gave you shelter,
protected your family, and even let you make a new friend.
I blessed you far greater than I ever had before.
But you were too busy to thank Me once more.
You didn't feel sick because I maintained your health.
You had money in your pocket because I maintained your wealth.
You had shoes on your feet and clothes to wear, too.
You had plenty of food to eat, and what did you do?
You ignored Me and went about your tasks.
But when you wanted something you never hesitated to ask.
I was there when you needed Me and that wasn't too long ago.
But when things started going your way,
it was Me you did not know.
As if that weren't enough, I provided our favourite luxuries.
This was something I didn't have to do - they weren't even necessities.
And when it was time to get on your knees and show your gratitude,
You decided that after such a fulfilling day, you weren't in the mood.
So I decided to give you just a little test.
To show you how it would feel to stop being blessed.'
I began to realize what the Lord was saying.
And when I got home, I fell to my knees and started praying.
He said, 'My child, you have learned and you know I do forgive.
But remember to remember this day as long as you shall live.
I love filling your life with joy, and your pain I'll alleviate it.
But just a simple thank you would show how much you appreciate it.'
---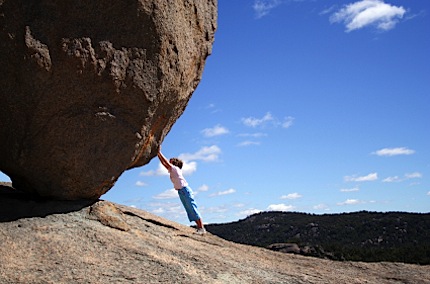 Obstacles are those frightful things you see when you take your eyes off your goals
---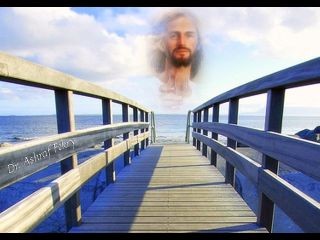 A man was walking across a ravine on a shaky foot bridge. The bridge was very old and creaked ominously with every step that he took. Fear gripped him, his palms were sweating and his muscles aching as he held on tight to the rails. The wind started blowing and the old food bridge started swaying from side to side. Looking down the man saw the sharp edge rocks at the bottom of the ravine. He felt the sweat running down his face and down his back. His mouth was dry and his heart was racing in his throat. He knew that the bridge could collapse with his next step. He slowly closed his eyes and then he started praying for help.
As he opened his eyes after his prayer he saw God on the other side of the foot bridge. With a shaky voice he asked God to come near. But God didn't move, He stood on the firm ground with His hands on the bridge's rails. The man got angry. Why does God not want to help me? Why is He just standing there? I have asked for help in my difficult and dangerous situation and now God does not want to help me? Then, with great difficulty, he started moving forward. Foot for foot he neared the end of the bridge. After what felt like eternity he successfully crossed to the other side. He was very angry with God as he felt let down in his hour of desperation. As he looked at God he froze and goose bumps ran all over his body. He saw that the rails of the bridge was broken and that God was holding it together so that it could not collapse!
So what is the lesson?
Sometimes when we face adversity and we need to cross a dangerous ravine on a shaky foot bridge, God has not forsaken us. He is holding the bridge together so that we can cross it in safety! He will never leave or forsake us! Trust Him. His ways are amazing!
---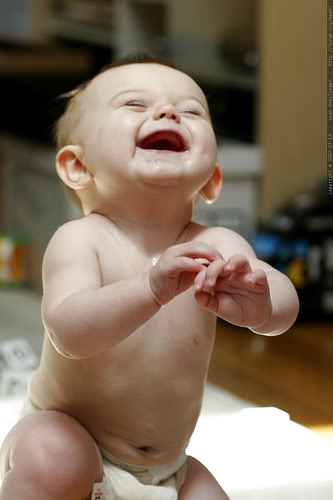 Through humour, you can soften some of the worst blows that life delivers. And once you find laughter, no matter how painful your situation might be, you can survive it.
---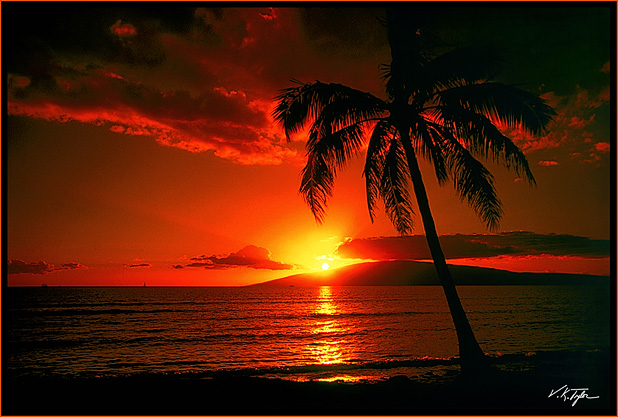 Klerksdorp Sonondergang:
11 Des - 19h03
18 Des - 19h08
25 Des - 19h11
---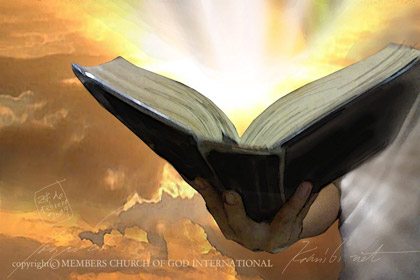 Geheueteks:
Fil. 1:6
omdat ek juis hierop vertrou, dat Hy wat 'n goeie werk in julle begin het, dit sal voleindig tot op die dag van Jesus Christus;