1 Januarie 2011
Spreker vir vandag:
Andries Matthysen
Hartlike welkom aan elkeen wat vanoggend hier teenwoordig is. Mag julle 'n geseënde Sabbat ervaar. 'n Spesiale verwelkoming aan al ons besoekers. Geniet die dag saam met ons en kom kuier asseblief gou weer!
---

Sabbatskool program:
Vandag:

Volgende week:

Voorprogram:

Volwasse les:

Jeug Les:

Robert Thompson

André Koorsen

Gerhard Benadé

Hannie Hiten

Raymond Tannous

Andries Matthysen Jnr
---
Verjaarsdae:
Veels Geluk aan almal wat die afgelope week verjaar het. Mag julle nog vele gelukkige lewensjare ervaar!
26 Des - Betsie Rothmann
26 Des - Cor Mourik
26 Des - Andrew van Gent
27 Des - Christa Pretorius
27 Des - Jacques Thorpe (5)
29 Des - Henry Bredenkamp
1 Jan - Rosa Theunissen
3 Jan - Joy Rapson
---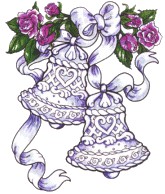 Huweliksherdenkings:
Baie geluk, mag jul nog vele gelukkige jare saam ervaar!
1 Jan - Lappies & Susan Labuschagné
4 Jan - Tommie & Annelien van Niekerk
7 Jan - Roy & Cheryl August
---

Persone wat u tot hulp kan wees:
Vandag:

Volgende week:

Ouderling

Diaken 1

Diaken 2

Job le Roux

Japie Leeuwner

Duif Erasmus

Andries Matthysen

Mariaan Alberts

Hettie Jordaan
---
.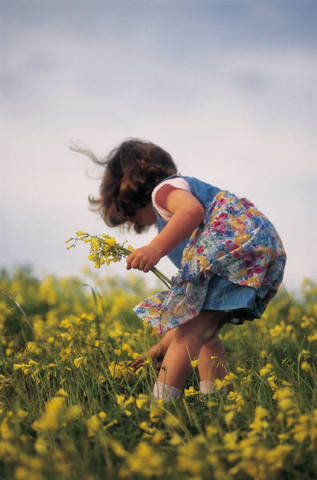 People are like stained-glass windows
They sparkle and shine when the sun is out,
but when the darkness sets in, their true beauty is revealed only if there is a light from within.
---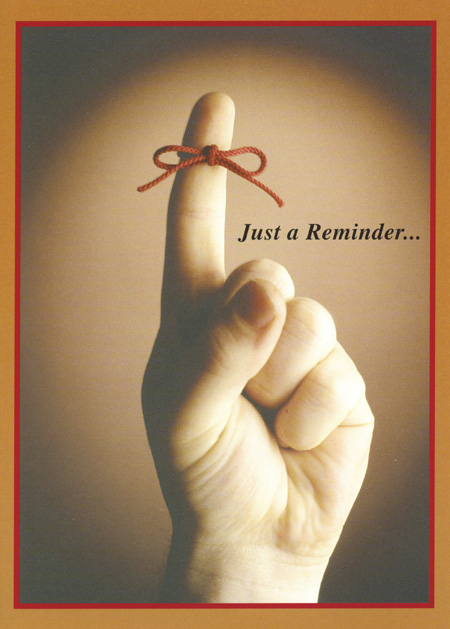 Gemeente Dagboek:
1. Biduur in Stilfontein sal weer die eerste Woensdag in Januarie hervat. Vir meer kontak Johannes by 071 877 5594.
2. Sondag 16 Januarie is daar Koek en Tee, asook Gaskunstenaars by die kerk. Hou die datum nou reeds oop. Meer besonderhede sal later volg
3. 22 Januarie sal daar 'Mielie braai' wees by Harry Badenhorst se plaas. Dit beloof om hope prêt te wees vir die hele gemeente.
4. 19 Februarie is daar 'n oorslaap by oom Carel Kruger se plaas. Dit beloof om hope pret te wees tussen die koppies. Almal is baie welkom 5. 5 Maart gaan daar 'n 30 Seconds Speletjies-aand by die kerk wees
6. Die naweek van 18 – 20 Maart is dit die NW Jeugkamp te Vryburg. Die gasspreker vir die naweek is Lr Eben de Jager. Almal, oud en jonk, is baie welkom. Meer besonderhede sal later volg.
7. Kampvergadering te Sedaven is 21 April 2011 – 25 April 2011. Besprekings kan gedoen word vanaf 15 Okt 2010. Vir bespreking, kontak Verna vir vorms, of e-mail direk vir Anita by tc.treasurer.sec@sdachurch.co.za
---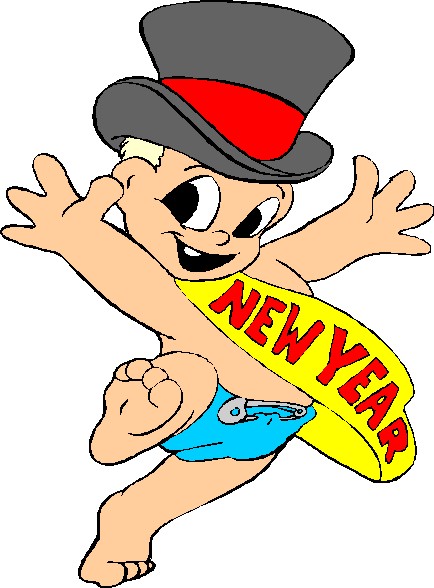 Recipe for a Happy New Year
Take twelve fine, full-grown months; see that these are thoroughly free from old memories of bitterness, rancour and hate, cleanse them completely from every clinging spite; pick off all specks of pettiness and littleness; in short, see that these months are freed from all the past—have them fresh and clean as when they first came from the great storehouse of Time. Cut these months into thirty or thirty-one equal parts. Do not attempt to make up the whole batch at one time (so many persons spoil the entire lot this way) but prepare one day at a time.
Into each day put equal parts of faith, patience, courage, work (some people omit this ingredient and so spoil the flavour of the rest), hope, fidelity, liberality, kindness, rest (leaving this out is like leaving the oil out of the salad dressing— don't do it), prayer, meditation, and one well-selected resolution. Put in about one teaspoonful of good spirits, a dash of fun, a pinch of folly, a sprinkling of play, and a heaping cupful of good humour.
---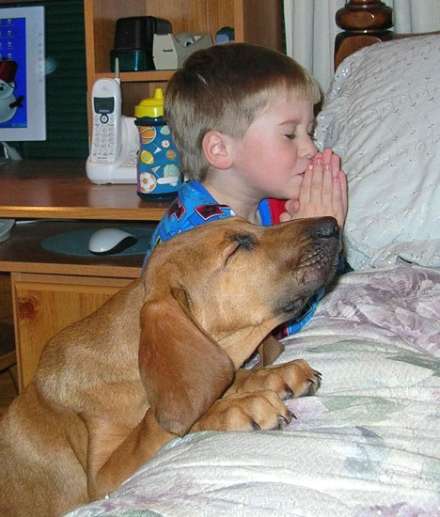 A New Year Prayer
God of our yesterdays, our today, and our tomorrows.
We praise You for Your unequalled greatness.
Thank You for the year behind us and for the year ahead.
Help us in Your new year, Father, to fret less and laugh more.
To teach our children to laugh by laughing with them.
To teach others to love by loving them.
Knowing, when Love came to the stable in Bethlehem,
He came for us.
So that Love could be with us, and we could know You.
That we could share Love with others.
Help us, Father, to hear Your love song in every sunrise,
in the chirping of sparrows in our backyards,
in the stories of our old folks, and the fantasies of our children.
Help us to stop and listen to Your love songs,
so that we may know You better and better.
We rejoice in the world You loved into being.
Thank You for another new year and for new chances every day.
We pray for peace, for light, and for hope,
that we might spread them to others.
Forgive us for falling short this past year.
We leave the irreparable past in your hands, and step out into the unknown New Year knowing You will go with us.
We accept Your gift of a new year and we rejoice in what's ahead, depending on You to help us do exactly what You want...
I say it again, we rejoice!
In Jesus name, Amen.
---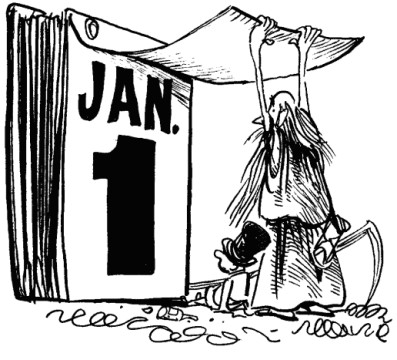 What's in a Name?
"Here we are in a month named after the Roman god Janus, an appropriate personification of the start of the new year. This particular Roman god had two faces so that he could look ahead toward the future and back at the past at the same time. As we get rid of an old year and look forward to a new one, we all try to be a little like Janus. We know through experience what we did wrong and what we did right, and hope to do better this year. Some people make ambitious new year's resolutions; others just take a deep breath and hope for the best.…"
---
Dit gaan alles oor Jesus
Die eerste maand van die jaar het altyd sy goeie nuwejaarsvoornemens. Ja, hierdie jaar gaan ek gewig verloor, harder werk, meer kerk toe gaan, minder baklei met mense ... sulke soort voornemens kan jou moeg maak voordat die jaar 'n aanvang geneem het.
Om 'n jaar goed te begin moet 'n mens op die regte plek begin. Die regte plek is by Jesus, want in Hom is jy tot alles in staat. Hierdie eeue oue gebed kan jou hiermee help.
Ek bind vandag myself aan
die krag van God wat my vashou en lei,
Sy oog wat oor my waghou,
Sy oor wat my behoeftes hoor,
die wysheid van God wat my leer,
die Woord van God wat vir my woorde gee.
Christus met my, Christus voor my,
Christus agter my, Christus in my,
Christus onder my, Christus bo my,
Christus regs van my, Christus links van my,
Christus waar ek lê, Christus waar ek sit,
Christus waar ek opstaan,
Christus in die hart van elke mens wat aan my dink,
Christus op die tong van elke mens wat oor my praat,
Christus in elke oog wat my sien,
Christus in elke oor wat my hoor.
Christus wat my vandag beskerm
teen alle gevaar wat oor my pad kom,
sodat ek die lewe in sy oorvloed mag beleef.
Amen
---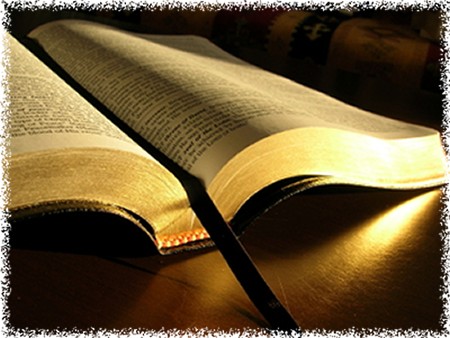 Geheueteks:
Joh. 16:20
Voorwaar, voorwaar Ek sê vir julle, julle sal ween en rou bedryf, maar die wêreld sal bly wees. En julle sal bedroef wees, maar julle droefheid sal in blydskap verander.
---